The Heart For Volunteering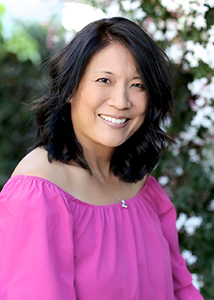 One of the amazing things about being a part of the volunteer community is meeting special people who truly care about helping others. As the director of operations for Volunteer Network OC, I was asked to join Queen Bees, a local networking group. This is where I met Paige Hashimoto-Lizardo.
At the first meeting I attended, the Queen Bees gave me the opportunity to share Volunteer Network OC's vision and mission. Right away, Paige offered to volunteer and help Volunteer Network OC in any way possible. She downloaded our free mobile app and, with one click, she volunteered for the Clothing The Homeless. After participating in that event, Paige said that she had a rewarding experience distributing clothing and other items to our homeless neighbors.
Everything we do at Volunteer Network OC is free. We rely 100% on donations and fundraising. Having heard this, Paige again stepped up and created a Mothers' Day gift basket. She raffled it off to friends and colleagues and then donated the proceeds, which exceeded $300, to our organization. She has done all this in just over 8 weeks. We can't thank Paige and the other Queen Bees enough. They have been amazing.
Paige is also a regular volunteer at The Wetlands and Wildlife Care Center in Huntington Beach and spent many years volunteering with The Assistance League of Huntington Beach. Volunteering is a way of life for Paige. This is a characteristic she is passing on to her two children as well.
Paige is now proposing another opportunity for us to help our homeless neighbors. She introduced me to Norwex, which is a Norwegian company seeking to improve our quality of life by radically reducing chemicals in our homes. The product we intend to give to homeless people is a body and face cloth that cleans 99% of bacteria without using soap. Paige thought these cloths would be great for people who have limited access to showers. We agree.
Right now, you can purchase a three-pack of these cloths for $30, but the product will not be delivered to you. Instead, it will be donated to Volunteer Network OC for distribution to our homeless neighbors on June 18. What a great opportunity! The link to order is found at the bottom of this blog.
We wanted to personally thank Paige for all she has done. Volunteering is in her heart and her caring for others is unwavering. It does not surprise us that she is also a veterinarian. Paige and her husband Eric own Beach Boulevard Pet Hospital in Huntington Beach.
Thanks Paige! You are an Inspiration…
"Here's to those who inspire you and don't even know it." —Anonymous
Link to order Norwex cloths: https://bit.ly/2RM2XZL